Things To Do In Kuala Lumpur
Daytrips
Explore the unknown and uncover the real Kuala Lumpur. Hit the road for a culinary adventure with a scenic drive that takes you to unusual destinations for a truly intimate insight into Malaysia. Travels With Samadhi offers day trips created for a unique journey to complement your Samadhi experience.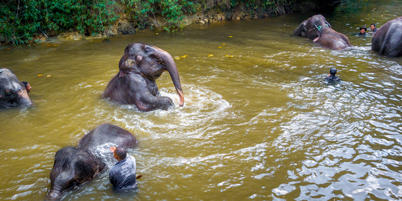 Elephant Sanctuary at Kuala Gandah
Observe majestic elephants and the extreme care that is put into the rehabilitation and relocation of this endangered species.
Indulge in a delectable lunch in Bentong, Pahang before setting your journey to the wondrous natural surroundings of the Eastern Peninsula. Arrive at Kuala Gandah Elephant Sanctuary and discover the joys of interacting with rescued elephants in their natural habitat, while at the same time, be enlightened by the number of care practices it takes to nurse these gentle mammals.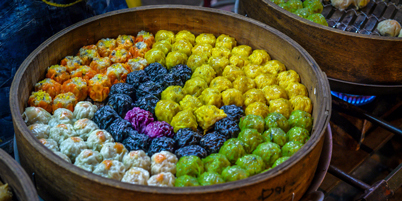 Heritage Food Tour
Join us as we guide you on a culinary journey to explore Kuala Lumpur's famed street food, which starts from the Pudu Market for a taste of local tropical fruits. Then, head out on your vehicle of choice for a gastronomic adventure that will take you from Chinatown for a delicious bowl of Hokkien Mee to Little India for traditional Indian sweets. The gastronomic journey concludes in the antiquated Kampung Baru, the oldest Malaysian settlement located in the heart of Kuala Lumpur.